Everyone likes muffins, don't they?   Well, I can't understand how anyone could possibly not like muffins.   One of my favourite afternoon treats used to be to pick up a blueberry or chocolate muffin from the supermarket at lunchtime to eat during the afternoon.   When those visits to the supermarket got a little too frequent I had to make myself stop.  After all, I've seen the lists of fat, sugar and calories for bought muffins and they are shockingly high!   I'd like to say that these are much healthier.   I'm not a nutritionist but they are a little bit smaller, and anything you make yourself just has to be healthier, doesn't it?   And of course they have fruit in them, which is always good.   They still have the soft inside like bought muffins and the slightly sticky outside.   Oh yes, these are good muffins.
So why have I have got around to making them before?  Well, maternity leave (at the moment) has given me a bit more time for baking so when Tina announced that for April the Crazy Cooking Challenge would be to make blueberry muffins, I knew that the time had come and I just needed to find a blogger with a recipe.  A few days later when Tandy at Lavender and Lime posted a recipe for blueberry muffins, I knew I'd found my recipe.  Tandy is a lovely South African blogger who I discovered a few months ago and she has a wonderful selection of recipes and stories connected to them on her blog so do take a look at the original recipe and post.
Ingredients – Makes about 12 small muffins
215g flour
1 tsp baking powder
1/4 tsp bicarbonate of soda
100g caster sugar
75g blueberries
60g butter
1 egg, lightly beaten
120ml milk
How to Make Blueberry Muffins
1. Put the flour, sugar, baking powder and bicarbonate of soda in a large mixing bowl.   Mix together.  Then stir in the blueberries.
2. Melt the butter in a microwave or small saucepan.
3. Using a fork, mix the milk into the egg and then mix in the melted butter.
4. Make a well in the flour mixture and pour in the milk mixture.  Stir it in gently so it is only just mixed in.  Don't worry if there are any small lumps.
5. Line a muffin tin with muffin cases and spoon the mixture into the cases.
6. Bake in the oven at about 200C for 15 minutes.
7. Cool the muffins on a wire rack.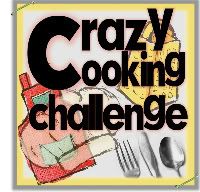 Powered by Linky Tools
Click here to enter your link and view this Linky Tools list…