Hi and welcome to Searching for Spice
I'm Corina and this is where I share my passion for easy, delicious and healthy food. I love cooking, reading and writing about food and began Searching for Spice as a way of recording some of my favourite recipes.
I live with my husband and two children, Little Miss Spice aged 11 and Master Spice aged 9. They can be rather picky and so I am always looking for new ideas to encourage them to have a healthy balanced diet. We live in Walton on Thames, which is a small town just outside of London in the UK.
What type of recipes do I like to make?
Well, I love using spices and discovering new ones and that's how the blog's name came about. A lot of the recipes are inspired by dishes from around the world. Some of my favourite recipes are curries, stir fries and spicy salads. I love Indian, Mexican, North African, Thai and Chinese food.
Luckily, my children will eat spicy food as long as it's not too hot. Because of this many of my recipes include tips for how to adapt the recipe to suit different members of the family. Just because they are children, they shouldn't have to eat boring bland food!
Easy, quick and time-saving recipes
As a busy mum, I don't have time to spend hours in the kitchen every day and the majority of the recipes are fairly easy to make and not too time-consuming. I do occasionally like to experiment with something outside of my comfort zone but those recipes are definitely the exception!
My Cook Once Eat Twice Philosophy
One way that I save time in the kitchen is by preparing meals where the leftovers are just as delicious to eat up the next day or to pop in the freezer for another time.
I used to run a successful monthly food blog linky based around this concept. Even though I don't run the linky any more I still love make-ahead recipes and batch cooking. You can find lots of inspiration on my Cook Once Eat Twice page.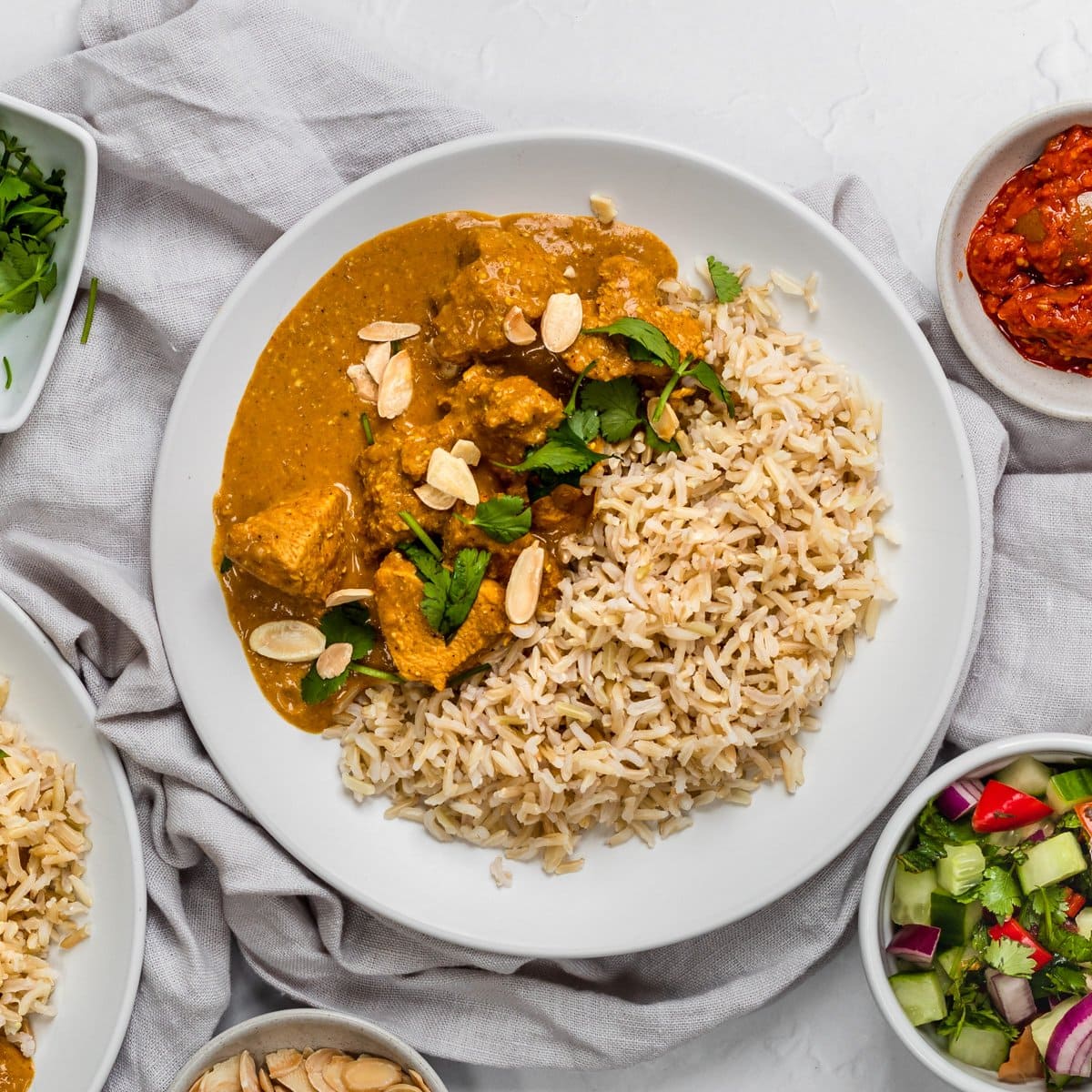 Healthy Recipes
I would say that most of my recipes are healthy but I'm not a nutritionist. I just believe in eating a balanced diet that includes a mix of protein, carbohydrates and fats including lots of fruit and vegetables and limited processed foods. In case you are wondering, the nutritional information in my recipes is computer generated and a guideline only.
Affiliate Links
Some posts contain affiliate links. I only recommend products that I have personally tried or that I know to be good through a trusted recommendation. If you click on any of these links it won't cost you any more but may earn me a small commission which helps to keep this blog running!
Work with Me
I am happy to work with Brands and PR companies so if you think we're a good fit then please do get in touch and check out my work with me page.
I can be contacted at: [email protected]
Keep in Touch
Thank you for visiting and do let me know if you make any of my recipes! There's nothing I like more than hearing that someone has tried and enjoyed one of my recipes.
If you'd like to connect you can find me on Instagram
on Twitter @Corinathecook
on Facebook
on Instagram
and on Pinterest