Welcome to my review of 2017 and a countdown of the top 10 recipes here on Searching for Spice.
Firstly thank you to everyone who has been reading my blog this year. 2017 has a been a great year! I've had a little bit more time to focus on blogging and its always exciting to see visitor numbers rising.
I think this is partly thanks to my photos getting better. I've been working on improving my photography skills and this has been the year that I've begun to actually understand and use the manual settings on my camera, mainly thanks to a fantastic one day photography course run by William Reavell. I'm hoping to continue working on my photography this year as I know there's still room for lots of improvement!
It's always interesting to see which posts are the most popular. Sometimes it's the ones you least expect that really take off. A lot of my older posts are still really popular, including some with terrible photography like this Spanish rice stuffed marrow! It's actually the 5th most popular recipe so I know it's one I should try to reshoot when I get the chance.
My Top 10 Recipes of 2017
Now, I know everyone likes a Top 10 so I'd like to share with you my top 10 most popular new recipes of 2017. In reverse order of course!
Recipe Number 10
I've been making these cheesy chorizo pastries for years but only this year decided to write about them. They're simple, moreish and perfect for picnics, buffets and packed lunches.
Recipe number 9
Roasted garlic and beetroot soup
Roasting the garlic as well as the beetroot makes this a truly delicious soup. It's thick, healthy and the leftovers are just as good the next day!
Recipe number 8
I invested in a Nutribullet
this year and have been making far more smoothies than I used to. I especially love adding ginger to a smoothie as in this tropical ginger smoothie so it's great that other people obviously do to. Although this is the only smoothie that's made it into the top 10, the others were not far outside!
Recipe Number 7
Lamb meatball curry with coconut gravy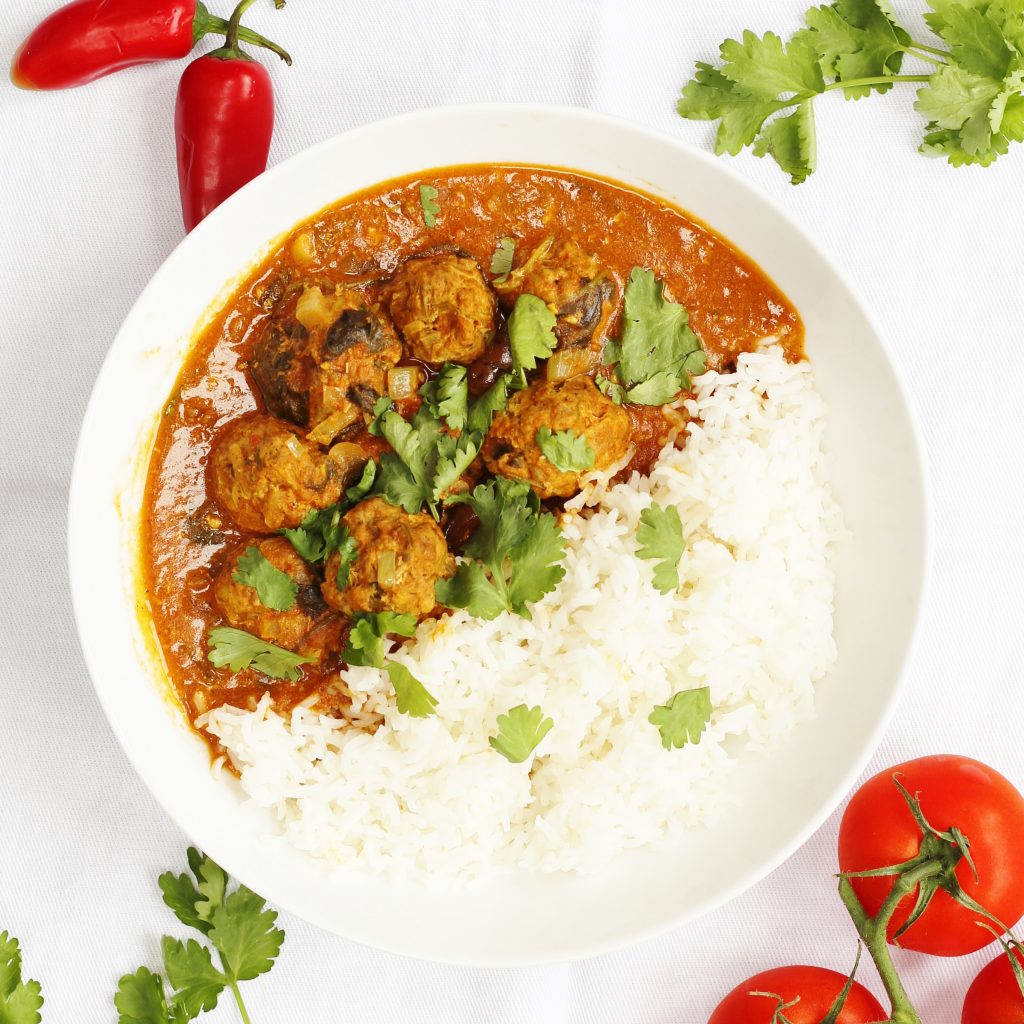 I love making curries so I was pleased to see few curries in the top 10, including this tasty lamb meatball curry with coconut gravy!
Recipe number 6
Simply gluten free Butternut squash and spinach curry
This tasty vegan curry was from the book, Simply Gluten Free
, which I reviewed at the beginning of the year. It is delicious and it's popularity is probably also due to the rising number of people who are looking for gluten free recipe ideas.
Recipe number 5
I'm so pleased that this harissa chicken traybake has made it into the top 10 as it has a become a real favourite recipe. I've made it a few times as it's so easy but utterly delicious.
Recipe number 4
Simply dairy free chicken curry
This diary free chicken curry from another book I reviewed, Simply Dairy Free
, again shows the popularity of free-from recipes.
Recipe number 3
Sugar free sticky date and apple cake
It may not have any added sugar in it, but this cake is still sweet from the dates. Guess what? It is from the book, Simply Sugar Free
!
Recipe number 2
This lemon garlic butter is really simple to make and so tasty. It's great on vegetables and fish too.
Recipe number 1
Deliciously Ella's Sweet Potato Brownies
With no refined sugar, these vegan sweet potato brownies by Deliciously Ella really are a healthy treat. I made them back in April for bowel cancer awareness month when a number of celebrity chefs shared their baking recipes.
I'm sure their popularity on my site is due to them being a Deliciously Ella recipe but the fact that my third most popular recipe is also a refined sugar free recipe shows how popular healthier bakes are becoming.
In fact, a lot of these recipes would fit into various free-from categories, although I wouldn't consider myself to be a free-from blogger.
What's next for 2018?
Well, I'm already looking forward to sharing some healthy and the occasional not so healthy recipe with you in the coming year. It seems that you love curries and there will definitely be some more this year, especially as I'm looking forward to attending an Indian cookery class soon. I'm sure that will inspire me!
Finally, I'd just like to wish all my readers and happy, healthy and prosperous new year. Thank you for all your comments throughout the year. It really is appreciated.
If there are any recipes you'd love me to make then do let me know!
You can keep up to date by following me here as well as on Instagram, Twitter, Facebook and Pinterest