This tasty curried pearl barley salad is a delicious healthy vegan choice for a simple main meal. It also makes a great packed lunch or side dish.
Like so many other people I tend to think of pearl barley as a winter ingredient. After all, it's great in stews. However, there is so much more you can do with it.
What recipes can you use pearl barley for?
I've recently developed a real love of using pearl barley in salads. It's lovely chewy texture makes it a great choice to use in place of rice, pasta or other grains. It's a great choice if you're looking to make a salad that's both filling and healthy.
The Inspiration for this curried pearl barley salad
I first came across a very similar salad to this one on Fit Mama Real Food when I used to take part in the Secret Recipe Club. My version has been adapted quite heavily and includes kidney beans and uses a different grain but it is still similar.
When would you eat curried pearl barley salad?
This salad is pretty versatile. It makes a great light vegan meal just as it is. It's also easy to transport so you can take it to work as a packed lunch or take it on a picnic.
As well as being a great as a main meal, it also works as a side dish. It would be great as part of a buffet along with lots of other side dishes.
What can you eat with this pearl barley salad?
If you want it to be a side dish, it would go well with these chickpea fritters or with grilled halloumi. It would also be delicious with cold roast chicken or ham.
How long does the salad keep for?
This salad easily stays fresh in the fridge for a couple of days, although you may find the kidney beans will stain the barley grains that are next to them. I often make it at the beginning of the week and then eat it up for lunch over the next few days. It's a great option if you love to prepare meals in advance.
What does this barley salad taste like?
It's a delicious mixture of textures. The grains are chewy, the grapes are sweet and juicy, the kidney beans are soft and the celery and sunflower seeds add a little crunch. It's got a mild curry flavour as the curry powder flavours the barley as it is cooking.
How can you adapt this grain salad?
There are lots of ways you can adapt this simple barley salad. Why not use a different grain? This salad would also work with rice, spelt, bulgur wheat or lentils.
You can vary the vegetables that are used. You could use cucumber instead of celery. Why not add some more ingredients? Spring onions or peppers?
Do you have to use red grapes? Not at all!
Can you make this salad more spicy?
This salad is lightly curried. The curry flavour is fairly mild and I know lots of people reading this will want a more spicy curry flavour. I often add an extra dressing to this salad by mixing curry powder, lemon juice and olive oil together. It definitely makes it a bit more vibrant.
My other trick to add a bit of heat is to mix in a thinly sliced fresh chilli pepper. Of course, I have to be careful when to add it as the children don't really like too much chilli!
Recipe for Curried Pearl Barley Salad
This curried pearl barley salad is simple and easy to make!
Recipe
Curried Pearl Barley Salad
This tasty curried pearl barley salad is a delicious healthy vegan choice for a simple main meal. It also makes a great packed lunch or side dish.
Ingredients
200

g

pearl barley

1

tsp

curry powder

1

tablespoon

sunflower seeds

150

g

red grapes

halved

1

stick

celery

chopped

200

g

tin of kidney beans

drained and rinsed

1

tablespoon

extra virgin olive oil

Pinch

black pepper

Pinch

salt

optional
Instructions
Rinse the barley thoroughly then add it to a saucepan with the curry powder and 400ml water. Bring to the boil and simmer for 45 minutes. If the pan goes dry add a little more water. Leave to cool.

Toast the sunflower seeds in a dry frying pan.

Mix all the ingredients together. Season with a little salt and black pepper and serve.



Notes
Nutritional information is approximate and a guideline only.
Nutrition
Calories:
291
kcal
Carbohydrates:
54
g
Protein:
8
g
Fat:
6
g
Saturated Fat:
1
g
Sodium:
142
mg
Potassium:
384
mg
Fiber:
11
g
Sugar:
7
g
Vitamin A:
70
IU
Vitamin C:
1.9
mg
Calcium:
37
mg
Iron:
2.3
mg
More Barley Recipes
Barley is a great ingredient for stews and salads. With these recipes you can eat barley all year round!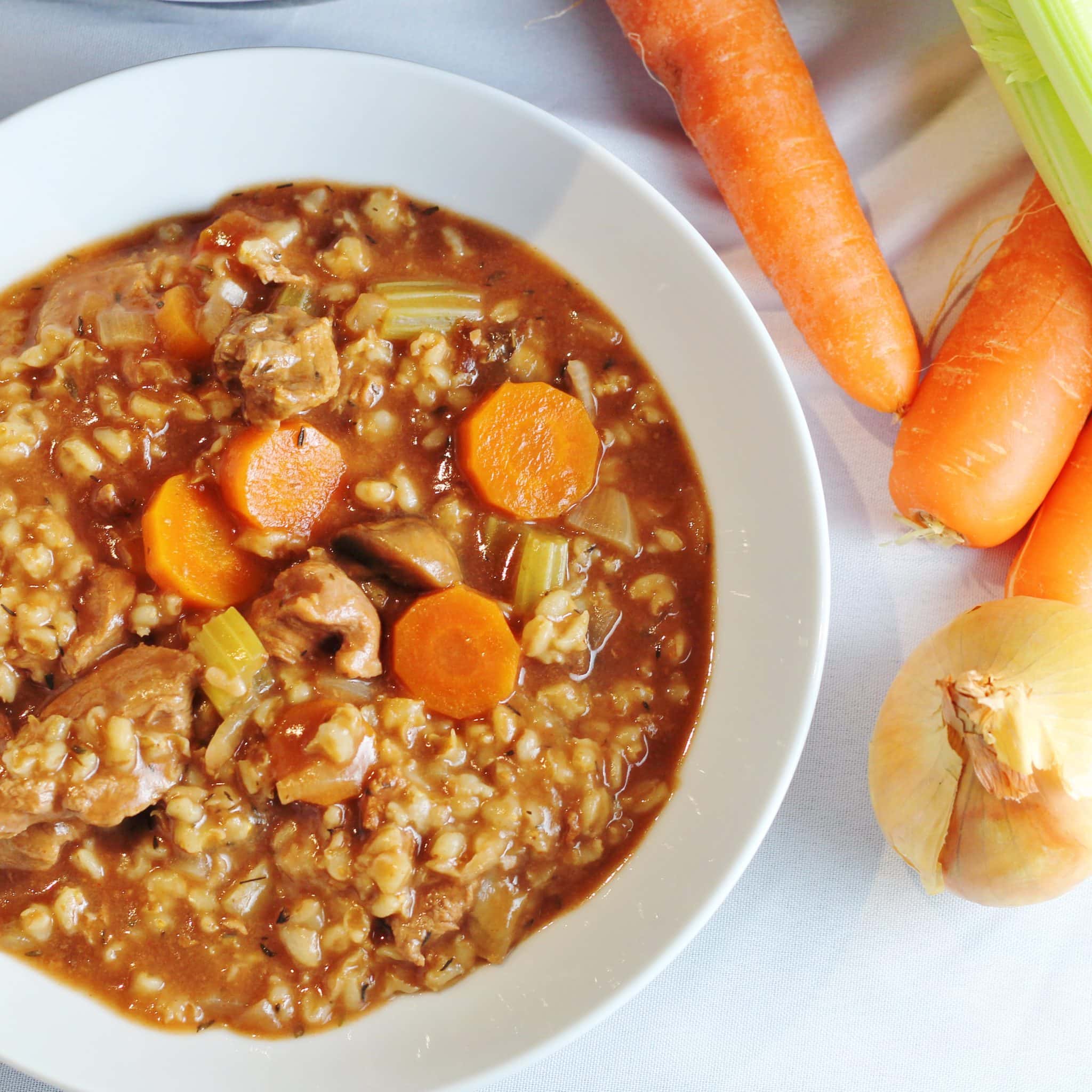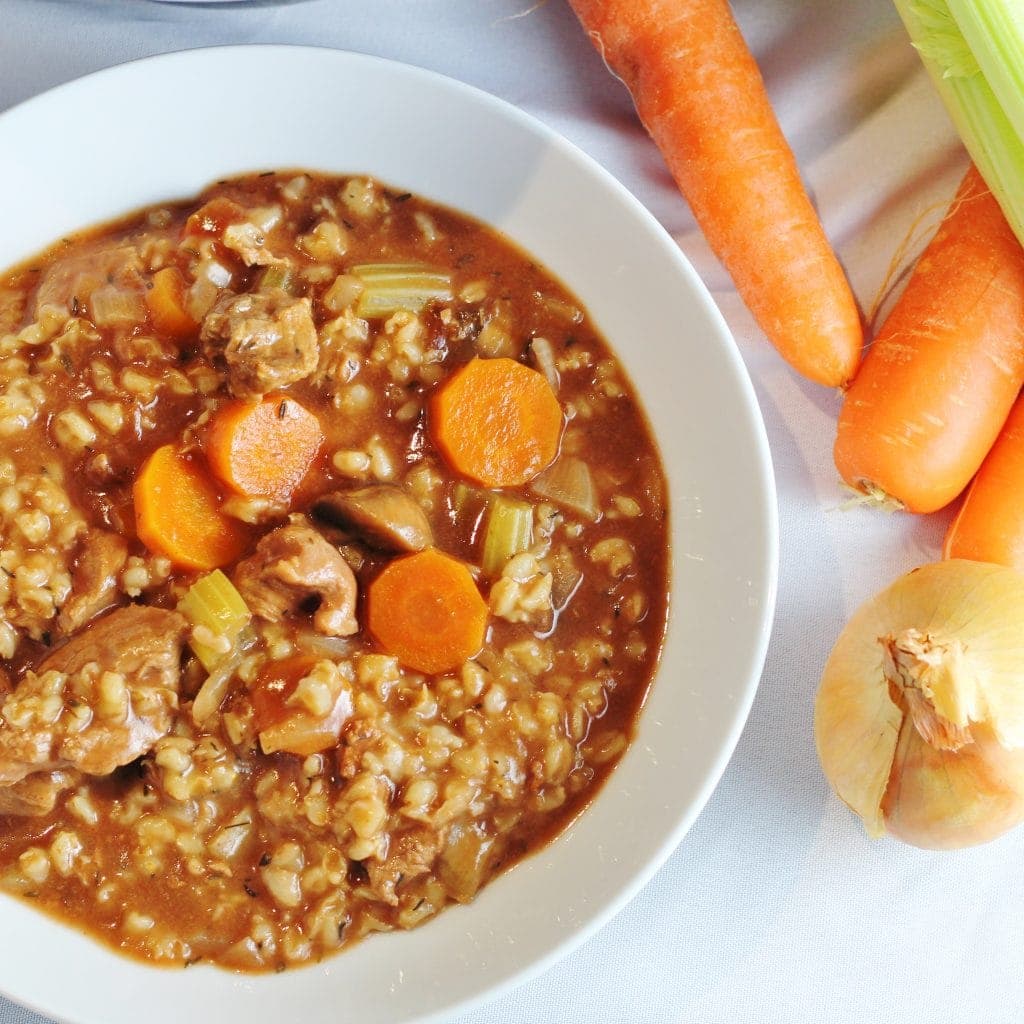 Salad Recipe Collection
I love salad recipes and even have a whole recipe collection for main course salad recipes. Do check it out if you're looking for inspiration!
If you love spicy recipes you might also like my easy spicy recipes collection.
Pin for later!