These no bake coconut and peanut butter bars are a really tasty idea for an afternoon snack. Delicious but not too sweet and so quick to make too! What are you waiting for?
These healthy low sugar no bake snack bars are ideal to make at home! If you have hungry kids after school but don't want to resort to bought sugary treats then these homemade bars are just what you need.
I don't know about in your house but in mine those sweet bought cereal bars just fly out of the cupboard. They may not be as unhealthy as a chocolate bar but they are still high in sugar. I don't always have time but when I do I love to experiment with making homemade snacks that are just a bit healthier.
A healthier lower sugar snack bar that kids still love. It is possible?
I wanted to create a healthy cereal bar, low in sugar but still sweet that my kids would love. I thought about the flavours that they like and one of them is coconut. Little Miss Spice just loves coconut and so I decided to create a healthy homemade coconut bar.
I wanted a no bake snack that would be quick to make and almost effortless. By combining coconut oil, dessicated coconut, peanut butter, oats and agave nectar I think I've done it!
What are these peanut butter coconut bars like?
The finished bars are really tasty - nutty, coconutty and just slightly sweet. They are a little crumbly though so need to be taken out of the dish very carefully.
The coconut oil adds a lovely flavour and helps the bars stick together and hold their shape as it sets hard in the fridge. The peanut butter adds a lovely nuttiness and the agave nectar sweetens them just enough.
Are you looking for a snack bar that is quick to make?
Honestly, you can put these peanut butter coconut bars together in about 5 minutes! That's right, these homemade coconut bars really do only take 5 minutes! You have to put them in the fridge afterwards to set properly but the hands on time really is minimal.
How do you store these peanut butter coconut bars?
The best place to store these homemade cereal bars is the fridge. They'll keep their shape and won't crumble. If you store them out of the fridge they will fall apart more easily. They'll keep for at least a week in the fridge but if you want to store them for longer then wrap them up and put them in the freezer.
Defrost them in the fridge before eating or pop a frozen one in a lunch box. Although do remember they contain nuts so you probably can't pack them in a school lunch box.
Recipe for No Bake Peanut Butter Coconut Bars
Recipe
No Bake Peanut Butter Coconut Bars
These no bake coconut and peanut butter bars are a really tasty idea for an afternoon snack. Delicious but not too sweet and so quick to make too! What are you waiting for?

Ingredients
40

g

coconut oil

45

g

peanut butter

unsalted and unsweetened

30

g

agave nectar

100

g

dessicated coconut

50

g

oats
Instructions
Put the coconut oil, peanut butter and agave nectar in a large microwave-proof bowl. Heat for about 40 seconds and then stir them together until they are fully combined.

Add the coconut and oats and stir well. At this stage you could add extra nuts, seeds, dried fruit or chocolate chips if you wanted.

Line a square dish with cling film and press the mixture down well using the back of a spoon.

Put in the fridge to harden up.

Take the dish out of the fridge and cut into bars and gently ease out of the dish. I found the first couple crumbled up but after that the rest came out fine.

Store the bars in the fridge.
Notes
Nutritional information is approximate and a guideline only.
Nutrition
Calories:
86
kcal
Carbohydrates:
5
g
Protein:
1
g
Fat:
7
g
Saturated Fat:
5
g
Sodium:
14
mg
Potassium:
56
mg
Fiber:
1
g
Sugar:
2
g
Vitamin C:
0.1
mg
Calcium:
4
mg
Iron:
0.3
mg
More Recipes you might like!
How about these chocolate and banana oat bars?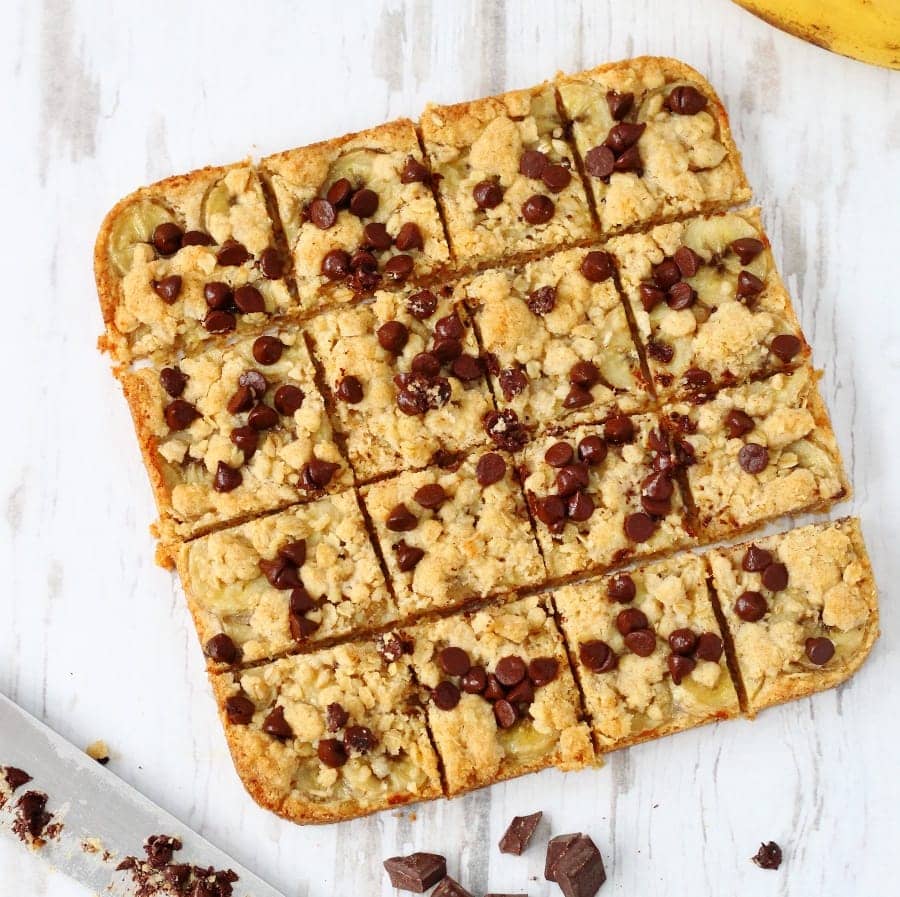 Or how about nut and sultana refrigerator bars?
KEEP IN TOUCH
Do let me know if you make these no bake peanut butter coconut bars. I love to get feedback from readers.
Why not sign up to my weekly newsletter too? I'll even send you a FREE printable.
You can also stay up to date by following on Instagram, Facebook and Twitter.